Disclosure: This shop has been compensated by Collective Bias, Inc. and its advertiser. All opinions are mine alone. #PeriodConfidence #TryTheDivaCup #CollectiveBias
Nothing puts a damper on a trip like traveling during that time of the month. Whether your waiting in long airport lines, swimming in the Caribbean sea, catching a train in Europe or hiking through a national park, the last thing you want to do is worry about your period!
When I found out about The DivaCup, I was excited to learn about option that would take away the hassle of my period travel woes.
Here's Why The DivaCup Is An Amazing Travel Companion
1. It Offers Up to 12 Hours of Protection
The DivaCup is a reusable, silicone menstrual cup that provides an alternative period care option. Made out of 100% healthgrade silicone, it's flexible and can be used for up to 12 hours at a time.
2. It Saves Space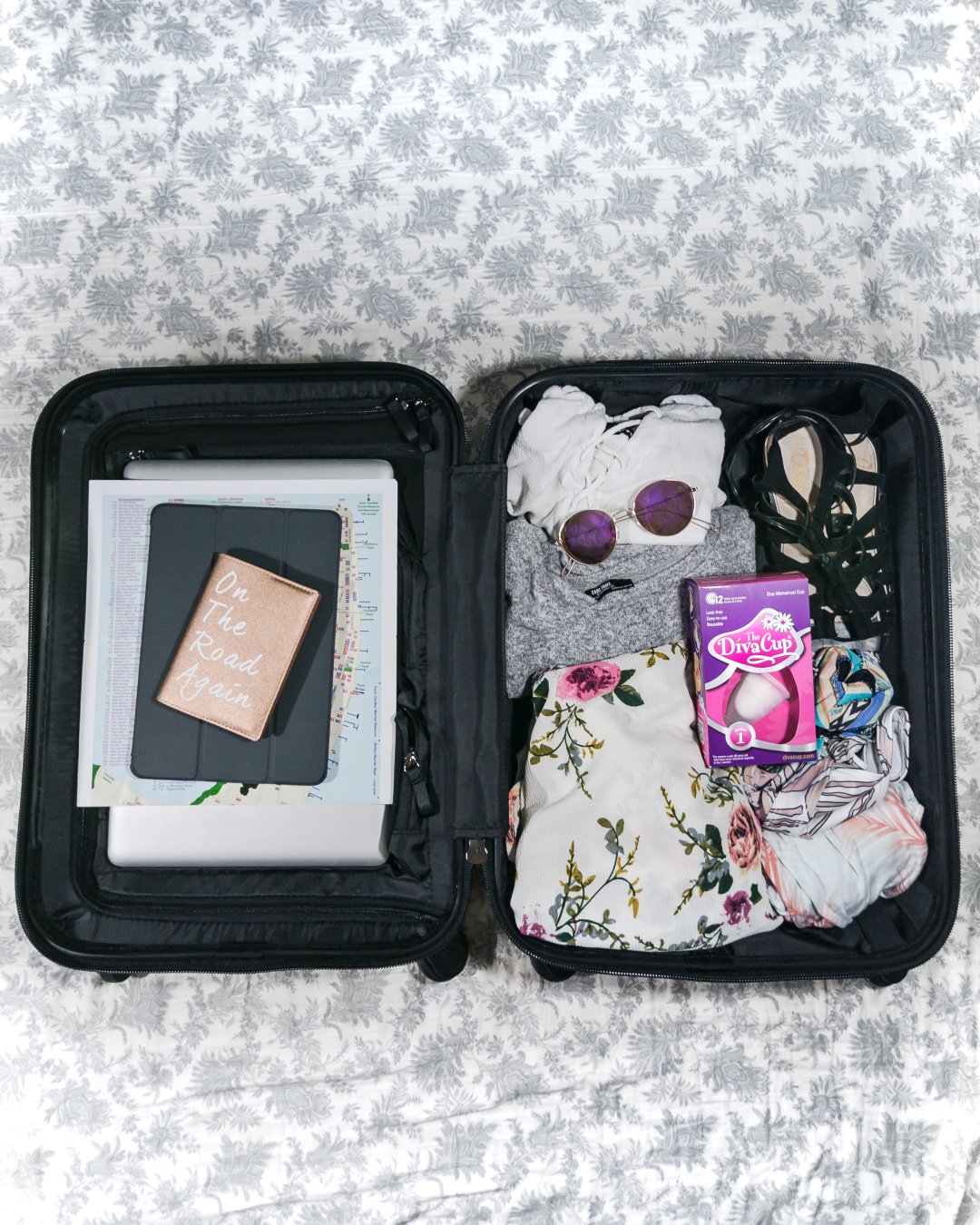 Interested in trying DivaCup? Hover over the photo to click through to Walgreens.com to purchase!
Already the over packer, it annoys me to no end when I have to somehow stuff whole boxes of tampons and pads into my suitcase. And if I didn't pack enough? Trying to find plastic tampons in some foreign countries is pretty much impossible.
Now with The DivaCup, I'll be able to save a considerable amount of valuable luggage space. The Divacup is reusable – you can wash it with The DivaWash and warm water. The silicone cup is about the size of a shot glass – it takes up no room at all!
3. It Saves Money
From now on, I no longer need to pack extra tampons and pads in all of my purses and backpacks. Only needing one reusable product, The DivaCup is easy on my wallet, and perfect for those who travel on a budget! Considering that many women can spend $100-$200 a year on feminine care, The DivaCup saves you a lot of money.
I purchased The DivaCup from Walgreens in the 'family planning' aisle, next to the feminine care.
I admit that there is a learning curve to using The DivaCup. Definitely refer to the user guide before using, as it offers the best tips for insertion and removal. It takes getting used too, but after a few practice tries it should feel as if it isn't there!
I don't have to worry anymore about traveling on my period thanks to The DivaCup. Saving me time, space, money, and making my general period-travel experience a whole lot easier, it's definitely a key essential.